Lessons by Head Squash Pro Andrew Mount
Andrew Mount
For almost 3 decades Andrew has been immersed in the squash industry as a player, coach, and builder. He has coached at the collegiate level, University of Western Ontario (his alma mater) and St.Lawrence University, as well as internationally as Bermuda's National Coach. Andrew was the Squash Director of Northfield Racquet and Fitness Club (Waterloo, Ontario) for 5 seasons where he hosted 2 PSA events and 3 National Championships. He initiated their hardball doubles program and built their junior program. In addition to Northfield, Andrew has coached at the London Squash and Fitness Club and the Moncton Squash Club. He was also a co-founder of the Gary Waite Junior Squash Tour. Click here for a full version of Andrew's squash background.
Andrew's coaching focuses in on player's utilizing their visual perceptual skills to better anticipate and improve their inception skills. Andrew is able to help players improve their effectiveness through the sue of a tactical framework. Andrew has also built individual momentum plans improving player's mindset for when momentum is with them and when it is not. Contact Andrew to set up a lesson.
Rates for lessons with Andrew:
Lessons by Assistant Squash Pro Duncan Maxwell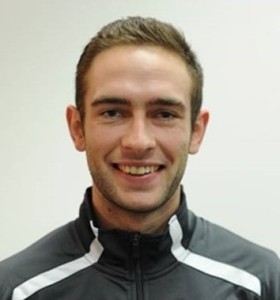 Duncan Maxwell
Duncan is a Level One Certified Coach with experience developing players of all levels.  Duncan spent the majority of his squash career in the US, first playing for and Captaining a US collegiate team at St. Lawrence University.  In his final year they lost in the National Final.  Duncan went on to continue playing competitively in the US on the professional doubles tour and working with Tufts University as a Varsity Assistant Coach for 3 years.
Duncan has worked with some of the best coaches in the world in both training and camp settings and has developed a keen technical understand of the game.  Along with adult development Duncan knows exactly what it takes for junior players to grow into both Canadian and US collegiate players having such an experience himself.  Please contact Duncan if you are interested in booking lessons.

Rates for the lessons with Duncan: