– BC Masters Series Event #1
October 29 – 31, 2021
(ALL players must register and pay on-line by the deadline.  No manual entries will be accepted)
Early Bird Entry Deadline: Monday, October 11, 2021 @ 11:59 pm EST

Entry closes: Monday, October 18, 2021 until 11:59 pm EST

Final Registration: Wednesday, October 20 until 11:59 pm EST (additional late entry fee of $20.00 + GST)
Withdrawal Deadline: October 20, 2021 11:59 pm EST
This is a ranking points Masters series event open to all players 30+ as of October 29, 2021 who are affiliated as full members with Badminton BC or another state or provincial organization.  There are no qualifying events necessary for BC Masters Provincials nor Canadian Masters National Championships.  You must renew your Badminton BC membership before you enter the tournament!  Please go to Badminton BC and follow the instructions.
TOURNAMENT ENTRY
Tournament entry is online using the Tournament Software (TS) link.
No manual entries will be accepted.
Players 30+ can enter in a maximum of 4 events
Players 40+ and older can enter 4 with 2 per discipline, maximum
Changes to an entry are not permitted after the Late Entry Deadline.
Entries in doubles and mixed doubles, both players must be entered within the same Entry Close Date, or they will be partnered with another player if available.
Partner requests, changes, and pairings will be accepted up until the Entry Close Date; thereafter will only be accommodated if the draw is not affected.
Partner request pairings and seeds will be posted by October 22, 2021 for review.  Questions or clarifications must be raised to HOC before the draw is published.
To avoid disappointment do not leave your registration to the last moment in the event you need assistance with membership renewal or tournament registration.
ENTRY FEE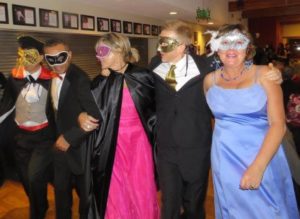 One event: $50
Two events: $60
Three events: $70
Four events: $80
Dinner Ticker: Players and Guests.  Cost to be determined.
EARLY BIRD ENTRY: Early Bird entries will be drawn to choose one male and one female for free entry into the 2022 VRC Masters Tournament.
LATE ENTRY:  Accepted up to October 20, 2021 only.  $20 late fee required.
Entries that are modified after October 18 will be assessed the $20 late fee.
Fee includes GST, tournament souvenir and Victor shuttles.
AGE GROUPS AND EVENT CATEGORIES
Ages are determined as of October 29, 2021.
Men's Singles, Women's Singles, Men's Doubles, Women's Doubles, and Mixed Doubles will be offered in the following age categories: 30+, 40+, 45+, 50+, 55+, 60+, 65+, 70+, 75+
Combined Age Open Doubles 80+ & 100+ (no gender restrictions for Open Doubles).  Players can enter only one Combined Age Open Doubles draw.
Players who enter 2 singles events cannot play a Combined Age Open Doubles event. (Singles and Combined Open Doubles will be played on Saturday morning.)
Players may enter the Combined Open Doubles event with a partner or request a partner.  Partner request pairings will be posted for review.
The Combined Age Open Doubles event is intended as a fun competition.
TOURNAMENT FORMAT
Draw format will be adapted based on number of entries and Covid restrictions.  Players are guaranteed a minimum of 2 matches per event with 3 or more entries.
VENUE(S)
Vancouver Racquets Club
4867 Ontario Street, Vancouver, BC
Vancouver Lawn Tennis & Badminton Club
(if entries warrant)
1630 West 15th Avenue, Vancouver, BC
White attire only.  No more than 10% colour on all court attire, except shoes.
HOST COMMITTEE (HOC)

Tournament Director: Frank Price
Referee: Marian Holoboff, Frank Price
For event information or assistance registering please contact:
Frank Price 604-725-0061
SOCIAL EVENTS
Halloween Costumes Party: Prizes will be awarded.
DINNER UPDATE:

  We have now arranged to host the tournament dinner at the Vancouver Racquets Club!!!
The club occupancy limit for the dinner is 75 attendees.  Dinner will be limited to the first 75 paid players/guests.  Cost of the dinner ticket is reduced to $35.  Dinner tickets must be purchased separately for players and guests on the Tournament Software website.  Those that have already registered and purchased the dinner ticket at $50 will receive a refund.
Don't be disappointed, book your dinner ticket today.  Deadline is October 18.
There will be a wonderful dinner, no-host bar and Halloween parade.  Costume prizes will be awarded.  In order to make this a safe event, all Public Health Order requirements will be followed including the no dancing restriction.
PLAYING SCHEDULE (tentative)

Friday: 5:00 pm to Midnight
Saturday: 8:00 am to 6:00 pm
Sunday: 9:00 am to 3:00 pm
*Please note that times are subject to change according to the number of entries in each event.
DRAWS
Will be posted by October 27, 2021 on Tournament Software.
RULES
Rules of Badminton BC and Badminton Canada are in effect — 10-minute default rule and 3 minute warm ups.
Non-marking court shoes only.
VLTBC: White attire only. No more than 10% colour on all court attire, except shoes. VLTBC has a strict cell phone policy; texting only is permitted on site.
WITHDRAWALS AND REFUNDS POLICY
Please refer to the regulations listed on Tournament Registration webpage.
COVID SAFETY PLAN
Please do not attend the tournament if you are exhibiting any Covid symptoms: shortness of breath, fever or chills, loss of sense of taste or smell, coughing.  Please seek medical attention.  Participants will be asked to do a self-assessment each time they enter the club.
BC launches proof of vaccination to stop spread of COVID-19 – August 23, 2021
*A new order from the provincial health officer will require individuals to provide proof of vaccination to access a broad range of social, recreational, and discretionary events and businesses throughout the province.  As of September 13, one does of vaccine will be required for entry to these settings.  By October 24, entry to these settings will require people to be fully vaccinated at least seven days after receiving both doses.  To enter certain spaces, including indoor ticketed sporting events, indoor and patio dining in restaurants, fitness centres, casinos and indoor organized events, like conferences and weddings, people aged 12 and older will be required to show their proof of vaccination."
In accordance with the above Public Health Order, the 2021 VRC Masters Tournament will require all players and guests to be fully vaccinated.  Proof of vaccination must be provided at the registration desk, as per the above order.  Masks will be required in all areas of both clubs when not playing on court or eating/drinking.
The club will have occupancy limits posted for the Badminton Hall, the Lounge/Bar/Kitchen and the washrooms.  Please cooperate if the occupancy limits are reached.  Hand sanitizer is available throughout the club.