Junior Coaching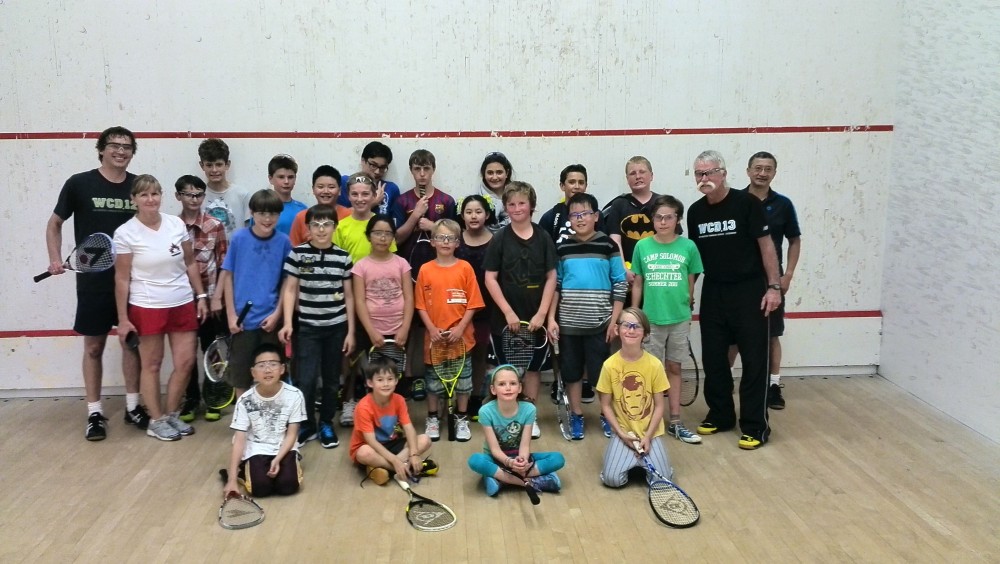 Wednesdays, 5-6 pm
Fridays @ 5 pm will be added in
October for the keen ones wanting 2x a week.
$10 per session or $30 a month
$50 for 2 kids or $60 for 3 kids in the same family
If another coaching day is added and you want to come twice a week, the price will be $50 a month for 1, $90 for 2 or $100 for 3 in the same family
Clean Indoor non-marking shoes are mandatory.
You don't need to be a member for lessons.
Balls, goggles and racquets can be supplied.
A Junior ladder will be set up if there are sufficient juniors.  N.B. Eyeguard are mandatory.
All Juniors involved in coaching don't have to be members but will need to be a member of Squash BC as this program is a Squash BC sanctioned event.  The cost is $15.75 ($15.00 + GST) for the year and members will then receive a Junior ranking if playing tournaments or Interclub league, newsletter, insurance while on court.  Benefits are listed at www.squashbc.com.  You can sign up at the Squash BC Office located beside the VRC office.
 Junior Coaching Information
Coaching Starts Wed. Sept 7th, 5-6 pm
Fridays @ 5pm will be added staring in October for the ones that want twice week. These sessions will only have 6 Juniors each month with 2 coaches. Depending on numbers it will be decided what months everyone gets.
Costs to be determined depending on demand
(Contact Steve if interested)
Please contact Steve Lawton for more info.