Junior Coaching Information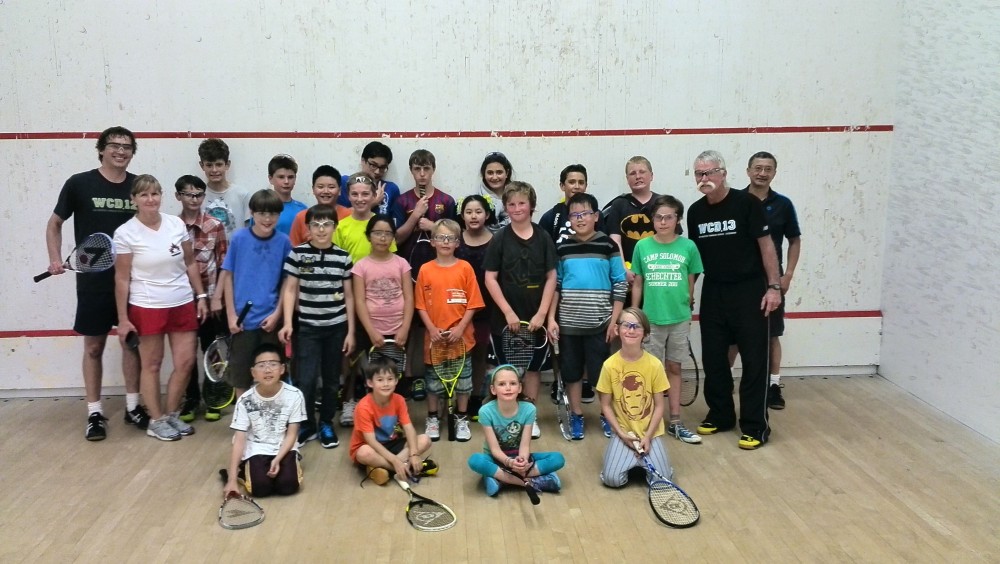 Starts Wednesday, September 13, 2017

Wednesday @ 5-6 pm
$10 per session or $30 a month
$50 for 2 kids or $60 for 3 kids in the same family
If there is enough interest, another day may be added to the program; there would be an added cost for the extra day.
Clean Indoor non-marking shoes are mandatory.
You don't need to be a member for lessons.
Balls, goggles and racquets can be supplied.
A Junior ladder will be set up if there are sufficient juniors.  N.B. Eyeguard are mandatory.
All Juniors involved in coaching don't have to be members but will need to be a member of Squash BC as this program is a Squash BC sanctioned event.  The cost is $15.75 ($15.00 + GST) for the year and members will then receive a Junior ranking if playing tournaments or Interclub league, newsletter, insurance while on court.  You can sign up at www.squashbc.com
Junior Groups will be organized and coached by Steve and other VRC Pro's and helpers.
Please email Steve Lawton if interested or for more info.