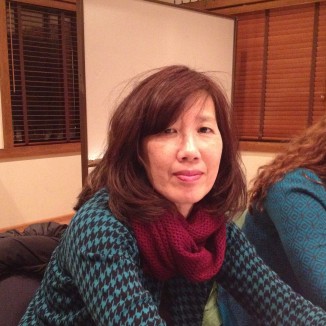 Grace Kwok
Volunteers do not have more time, they just have "more heart",  pretty much sums up the time and energy Grace has volunteered over the years whenever helping out here at VRC.  An active  member of the 60th Anniversary committee, Grace was a driving force behind the Autumn Celebration, and has consistently participated in making VRC a better place.
A very active badminton member, Grace has always made a positive difference and has been the perfect role model.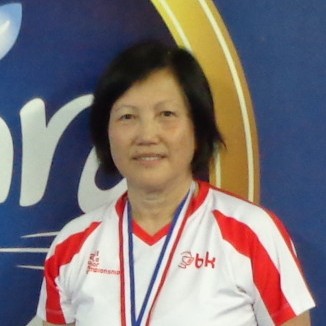 Siew Har Hong
Siew Har a Master's Canadian Champion as well as an international champion has been an active tournament player and was involved on several tournament committees including the Canadian Masters.  She was a Badminton Director as well as a Badminton BC representative.  For many years Siew Har volunteered and helped run the Junior badminton ladder and the Mixed ladder.
Her commitment and dedication to badminton and VRC has contributed to VRC's success over the years.
Tom Locke
As a long time member, tournament supporter, avid player and since 2005 a doubles squash player, Tom's commitment to the club and the community has included orchestrating and chairing various activities involving Grey Cups, Super Bowl Charity Classics, NHL Playoffs, and several other events, putting Tom in a special category. His charitable support for past club members and his ability to bring members together for excellent causes while supporting the club are second to none.
Sarah Mackinnon
Sarah, an avid Squash player and long term supporter joined the Board of Directors in 2007 first as Treasurer, then as Vice-President and in 2009-10 as President. During her tenure Sarah was involved in many capital projects such as the seismic upgrade of the roof, the bar renovation, and improvements to the ladies change room. Several of her initiatives led to many improvements to the club's administrative procedures. Sarah continues to be an excellent ambassador for the club to this day.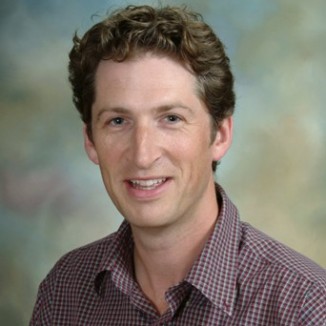 Gregg Ashby
Gregg an avid Squash member, past Treasurer, VP, and President has contributed generously to promote the club and squash.  He participates in the Vancouver Squash League, volunteers at numerous tournaments and over the years was active on several committees including the 60th committee.  Gregg a gentlemen and a true sportsman on and off court continues to have a positive impact.
Karen Foxall
During her school years in Tsawwassen, Karen was involved in all the sports typically available in high school.  After moving to Vancouver, she remained active in soccer and field hockey leagues.  But squash became her predominant sport due to its year-round availability and post-game socialization.  Despite the valiant post-game bar patronage efforts, her first two clubs closed, so in the early 90's, VRC became her home club.  Karen was active in the city squash league and tournament play for many years. Karen is VRC's longest running female squash member.
Frank Price
A long time badminton member of VRC, Frank has a truly admirable record as a volunteer, having chaired or co-chaired a number of very prominent and very successful badminton tournaments, been the club president and has served on the club executive in a wide range of capacities including fundraising. A high school badminton coach for many years, Frank says he finds inspiration playing and volunteering in the Masters badminton community, a community that continues to find its inspiration from volunteers like Frank.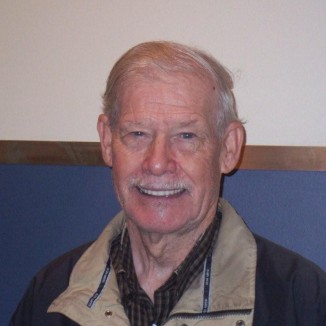 Gordon Miller
An original member of the old VRC, Gordy has a million pleasant memories of the players and the matches that have made it all so very enjoyable down through the many years of his membership.  Never shy or retiring, Gordy likes nothing better than a quick trip down memory lane, or to question your last line call.  If it seem like he has been here forever, it's because he has!
Wendy Laporte
Wendy may very well hold the honor of being the longest continuous VRC member, having joined and played when the club was still on Oak Street. Our archive pictures include several of Wendy suitably attired at club fundraisers designed to help the transition to our present site. Wendy continues to play badminton and play well, and is slightly bemused that VRC has actually been around for 60 years !
Carol Taylor
Carol is another special member who has given freely of her time and effort towards numerous badminton tournaments, especially VRC Masters badminton, has served with Badminton B.C., and had a long run as secretary/treasurer with the Lower Mainland Badminton Association. Additionally, she continues to be a positive voice in all things associated with badminton, both on and off the court.
Dennis Brown
Dennis is a long time member who exemplifies what volunteering is all about. He volunteered at Badminton B.C., has been involved in a volunteer capacity with the Lower Mainland Badminton Association, served on a number of club committees, ran badminton ladders, chaired badminton tournaments, and lent his experience and vision to club planning. Dennis is a quiet example of why VRC is now able to celebrate its 60th birthday.
Marian Holoboff
Marian is a long term member involved in both Badminton and Squash. She was the Vice President for high performance and volunteered in various capacities with Badminton BC, the Lower Mainland Badminton Association, and numerous committees at VRC (including tournaments and the Board of Directors). Marian was also a Squash Director, helped with numerous Squash tournament draws and is currently an active player in the Vancouver Squash League.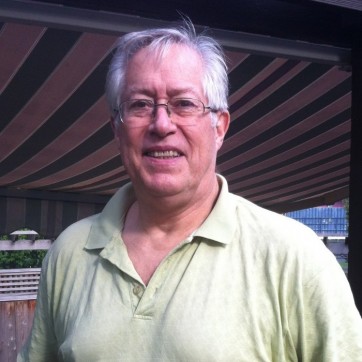 Rip Peterman
Rip, a long-time squash enthusiast, developed the club's first computerized squash ranking and ladder system many years ago and has consistently being involved in various capacity to ensure Doubles Squash remains active.He organized the In-house squash doubles league for many years as well as the Inter City Doubles and is a regular referee at VRC's tournaments – singles and doubles. Rip is one more volunteer ensuring that doubles squash is thriving at VRC.
Bev Lawton
Bev quietly assists our Squash pro behind the scenes, volunteered on the Board of Directors, participated on various committees, helps organize Squash tournaments and is a constant promoter of Squash events particularly to get women involved into Squash.She is an active Singles and Doubles player and when asked is always willing to help and promote Squash and VRC.